Jo says time to move forward
NEWS RELEASE: 11 September 2016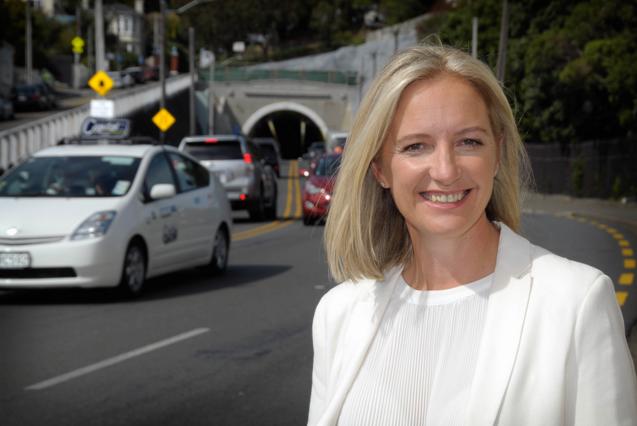 Wellington mayoral candidate Jo Coughlan said today it was time to look forward not back on the city's infrastructure. As Mayor, she will go to central government with a Capital City Infrastructure Proposal before Christmas.
This follows Coughlan's plan to set up a high level group of chairpersons and/or CEOs of the key infrastructure organisations including, but not necessarily limited to, Wellington Airport, Port of Wellington, Wellington Water, Wellington Electricity, Kiwirail, and Chorus, to be part of her Capital City Infrastructure Advisory Group.
"Celia is going. There will be a new broom after this election. It's time to move forward. Yes the Island Bay cycle way and the Nasin flyover were disappointments. Yes it's been frustrating for me from time-to-time, but the Committee I have chaired has operated very well and been very successful in other areas of activity. However we now seem to have endless commentary from some other mayoral candidates looking backwards at just these two projects, and frankly talking Wellington down.
"As Celia said of myself, I am relentlessly positive about Wellington. I am very positive about what we can achieve for our infrastructure if we just get focused and get on with the job, like I have for the last 3 years as Chair of the very successful Economic Growth and Arts Committee. On Council it's the mayoral leadership that counts the most so as mayor I can do vastly more to move the city forward.
"We need a clear, co-ordinated approach for our Capital City infrastructure and how we can fund it. There is much already going on, but I want to get everyone on the same page and take things forward. We need to crack on and engage with Government at the highest levels for the good of our city. As Mayor I will make that happen.
"Before the end of October I will chair the first meeting of the Capital City Infrastructure Advisory Group. We can then pull together the other threads with the intention of taking a programme of initiatives for Wellington to the Prime Minister, Minister of Finance and Minister of Transport to see where we can get some alignment.
"I have campaigned hard on double tunnelling the Terrace and Mt Victoria tunnels and four lanes to the planes. For me, this will be front and centre but there are other potential projects that are part of the mix.
Other roading projects
Public transport especially electrification of buses
Airport runway expansion
Harbour side cycleway and other cycleway
Film museum and convention centre
Water supply and wastewater
Resilience projects
Port dredging and access
Broadband
"These are critical projects to the city's future. Funding will need to come from various sources but we need to ensure that Wellington gets its fair share of central government funding. It's better if we work together as a city than in separate silos and focus on moving forward."